Legal Crossing – Horton Manual Revolving Pedestrian Door-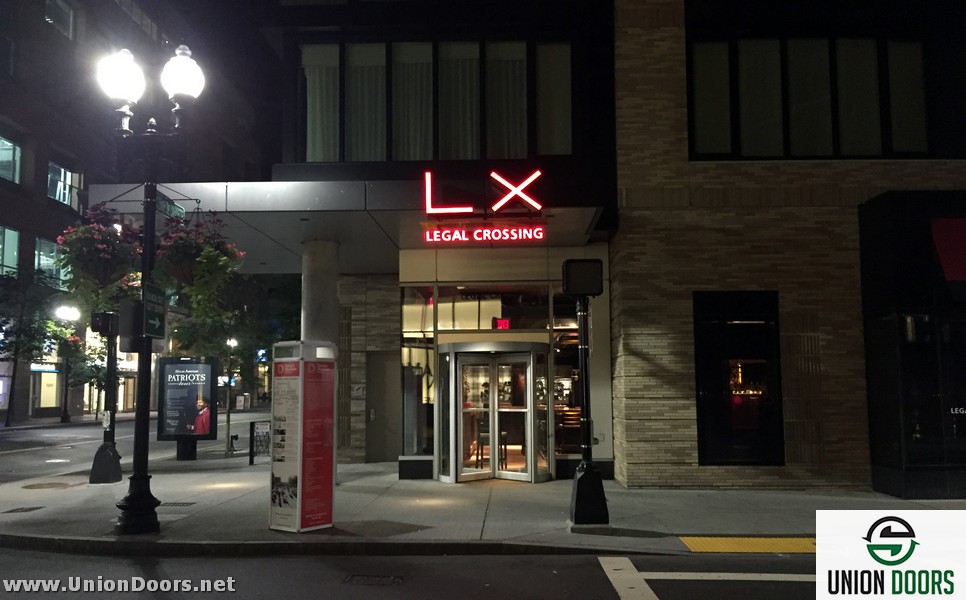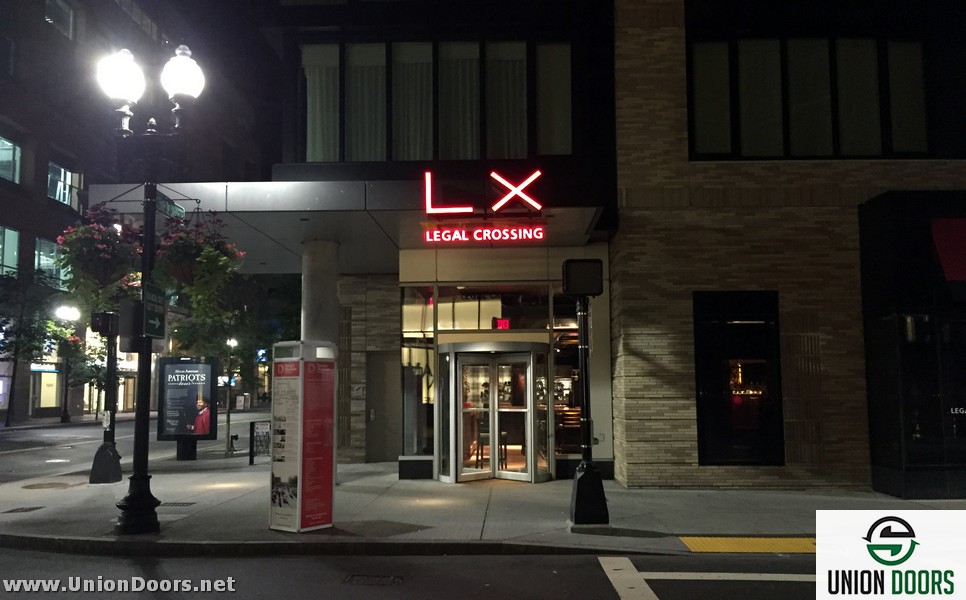 Legal Crossing recently opened in Boston's Downtown Crossing area.  The venue is the latest concept from MA based Legal Sea Foods. The restaurant is a perfect fit for the area and is attracting a full house most nights.
K & G Entrances brought in Union Doors as a subcontractor to install the restaurant's Horton manual pedestrian revolver.
The installation featured  Horton's "EasyFlow™" 9500 Series Manual four wing Revolving Door System.
This Horton door series is used for a number of valuable reasons; it requires modest entranceway space for installation and is top of the line in assisting with energy efficiency keeping the restaurant warm in the winter months and cool in summer.

Ryan Conroy – Union Doors
To view more photos of the Union Doors installation please click the link below or the photo above.
http://uniondoors.net/lx-legal-crossing/
About Legal Crossing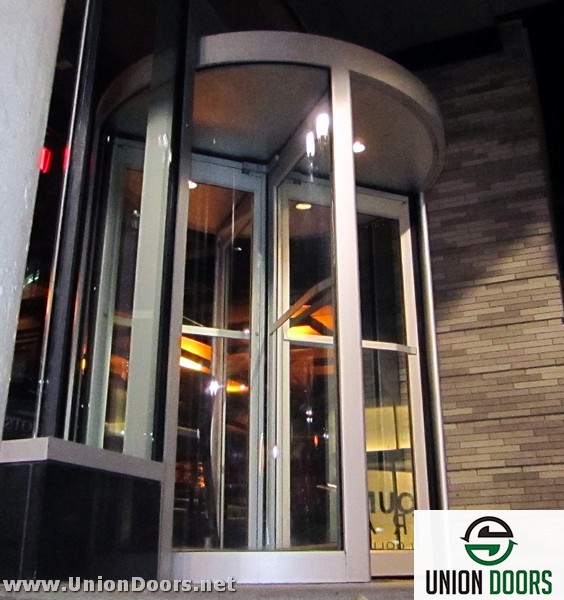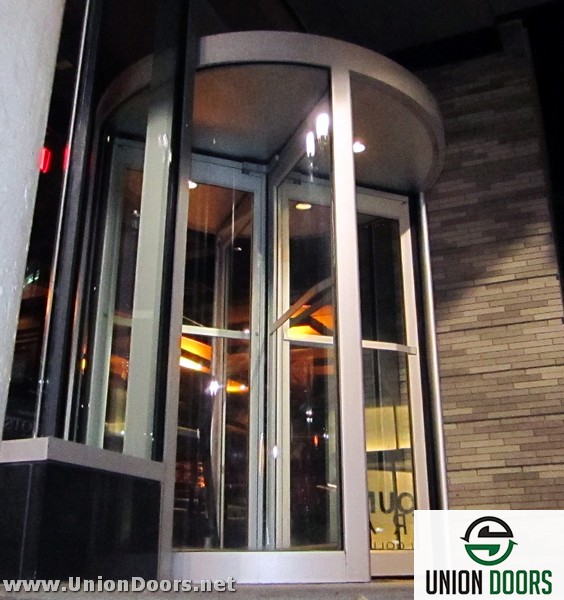 The following was aggregated from the official Legal Sea Foods website.  For more information on Legal Crossing or the many other Legal restaurants please visit the official website by clicking the link below.
https://www.legalseafoods.com/
Legal Crossing is an urban neighborhood restaurant inspired by the vibrancy of Downtown Crossing, then and now.  It's a cross between all of the Legal Sea Foods concepts, evolved into a new, singular experience.
The menu showcases the freshness and purity of our seafood.  Tried-and-true favorites from all the Legal Sea Foods concepts (Legal Sea Foods, Legal Test Kitchen, Legal C Bar and Legal Harborside, Floor 1 and 2) – evolved by preparation and/or presentation – along with exclusive offerings, comprise the menu mix.  At the same time, we're shaking things up with our cocktails.  Many of them are a playful nod to Downtown Crossing's colorful past, while the influence of Chinatown is seen in some of the exotic ingredients used.
Inspired by the urban setting of its neighborhood, Legal Crossing is slick, dark and modern with glossy, black brick paired with glowing amber glass.  In warmer months, we open our patio along Avenue de Lafayette.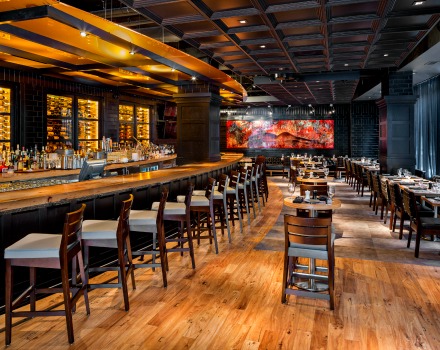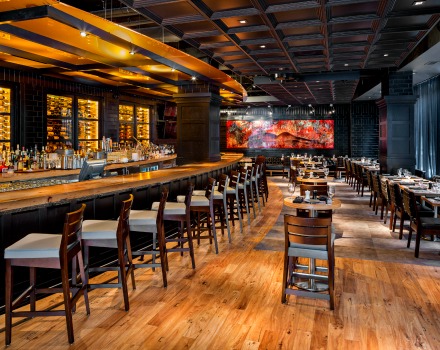 About K & G:

K&G Entrances is a full-service glazing company serving Boston and all of New England. It's a family business that started in New England and has grown and changed with the needs of the region.
Since 1986, founder Frank Greatorex has been specializing in innovative and artistic solutions for business, residential, healthcare and government buildings. Previously in iron work on the finishing side, he ventured on his own to build a business that has helped to create buildings including Boston's Technology Center and Clarendon Building.
Quality is what sets K&G Entrances away from other glass service companies. What keeps the business growing is its focus, the customer.
CLICK HERE  for the official K & G Entrances website.
CLICK ANY PHOTO BELOW to launch the Legal Crossing Gallery.
[envira-gallery id="420″]