Horton Automatics – Automatic Doors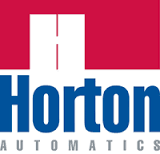 The following information was aggregated from the official Horton Automatics website.  For information about Horton Automatics please visit http://www.hortondoors.com.
Horton Automatics has been designing, manufacturing and selling automatic doors since 1960, when we developed the first automatic sliding door in America.
Horton Automatics brings convenient access to commercial, industrial, and institutional locations. Our doors meet or exceed the exit requirements for every major code in the United States, as well as providing compliance for the Americans with Disabilities Act (ADA) and Metro-Dade. Every automatic entrance manufactured is treated as a special custom order while still providing the fastest delivery time in the market today.
http://www.hortondoors.com/Pages/Welcome.aspx

Design, Installation, and Service.
Union Door provides strategic consulting, design, and project implementation of Entranceway Technology .
We sell, install, service, and maintain automatic and manual door systems.
Contact us today – 617-455-8023