Horton Releases First STC-35 Door for Hospital Environment
The new Acoustic STC-35 ICU Swing™ Door from Horton Automatics is the first door designed to meet the stringent demands of hospital applications, according to Jed Foglesong, Global Product Manager. Intended primarily for interior use in the ICU and CCU, the STC-35 manual swing door features wide glass panels for unobstructed viewing of patients and an improved handle design to prevent jamming due to continuous use.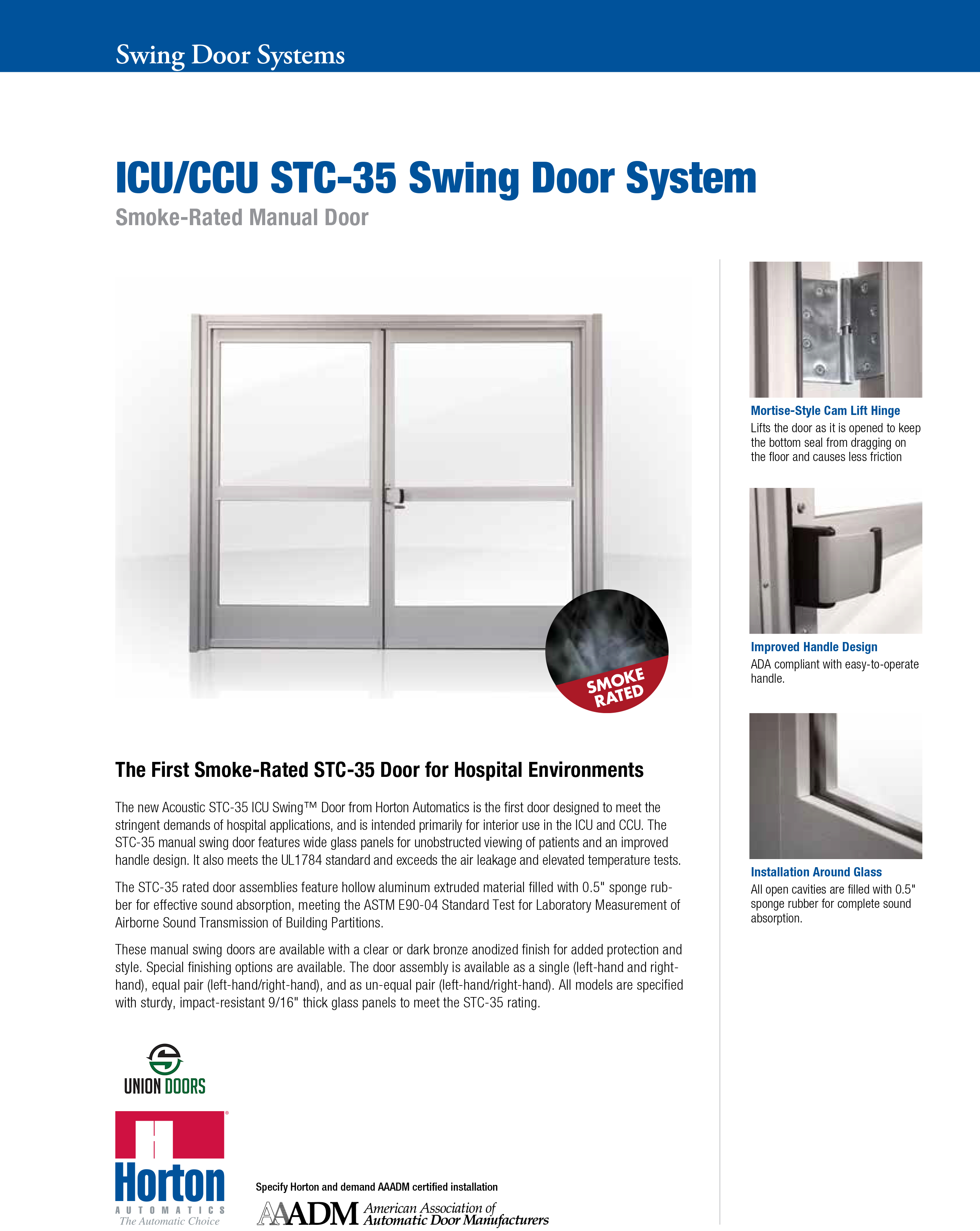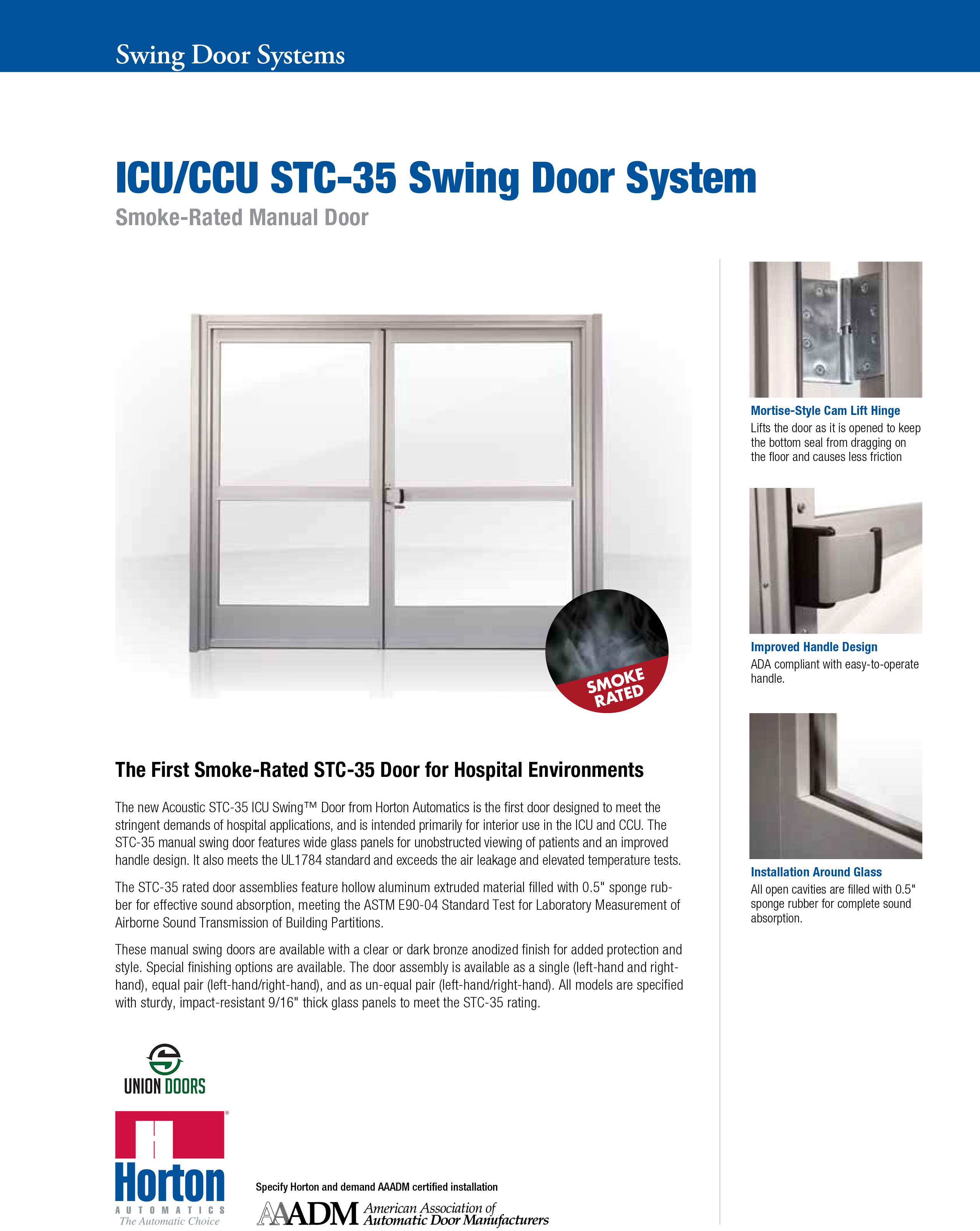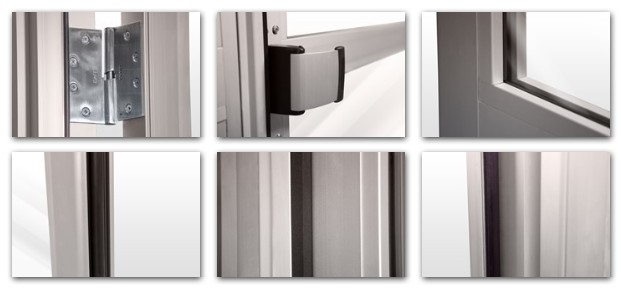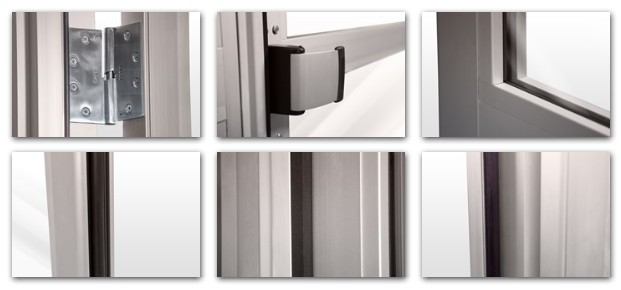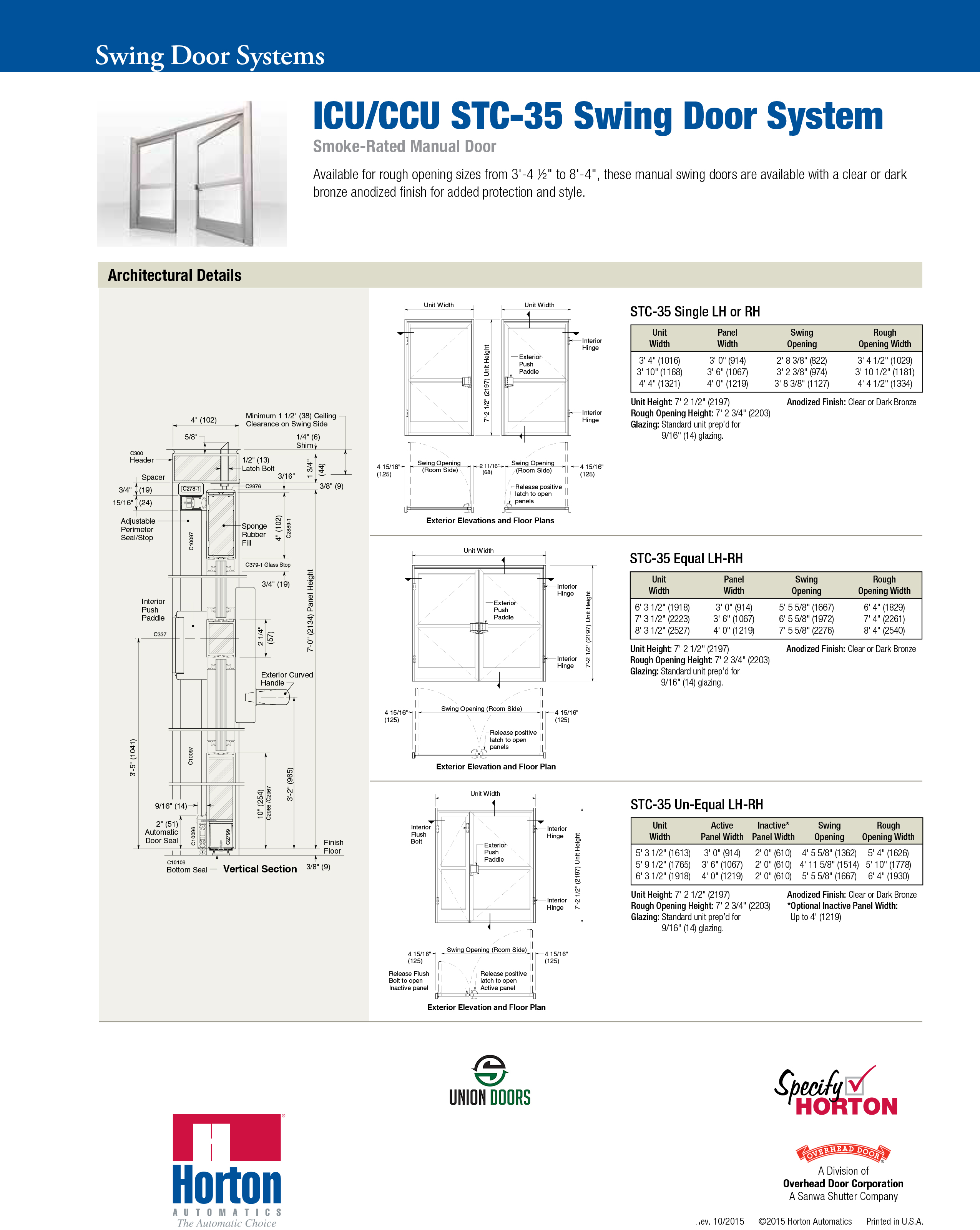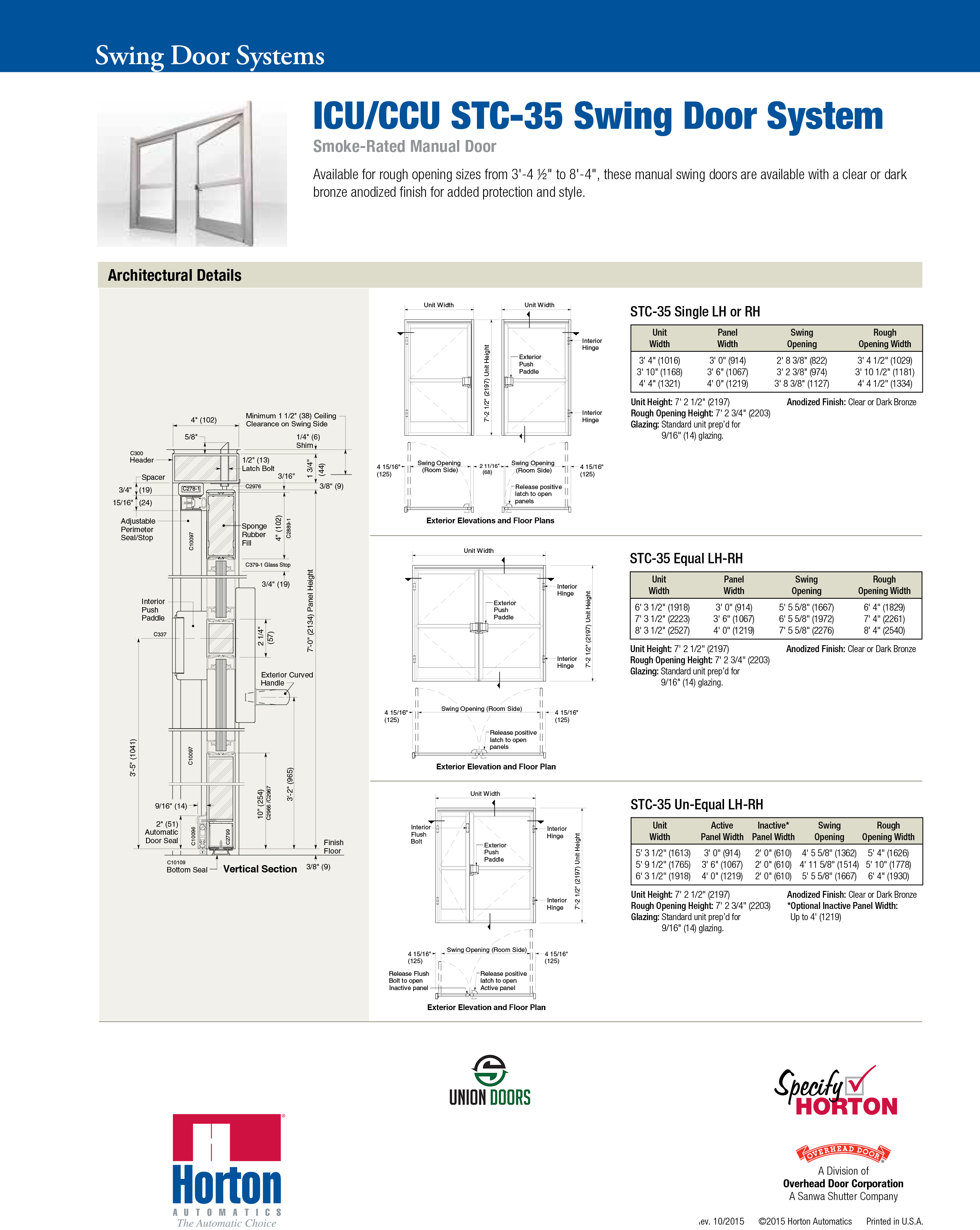 Design, Installation, and Service.
Union Door provides strategic consulting, design and project implementation of  Entranceway Technology .
We sell, install, service, and maintain automatic and manual door systems.
Contact us today – 617-455-8023