Record Door Systems USA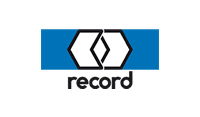 The following information was aggregated from the official Record website.  For more information about Record please visit them at http://www.record-usa.com.
Record-usa provides swing, slide, and folding door systems that incorporate the latest in automation technology. record-usa products are aesthetically compatible with all types of store front applications while providing for ease of installation and dependable operation.
The persistent effort to incorporate quality materials and craftsmanship has earned the confidence of architects, general contractors, and end users throughout the world.
Whether the project is renovation upgrade, new construction, national account or one of a kind, the automatic door systems engineered by record-usa will provide years of dependable service.
http://www.record-usa.com/en/30_products/00_products.htm

Design, Installation, and Service.
Union Door provides strategic consulting, design and project implementation ofEntrancewayTechnology .
We sell, install, service, and maintain automatic and manual door systems.
Contact us today – 617-455-8023