Horton – The ProSlide Series 

The Horton ProSlide™ series 2003 belt-drive door operator system is for commercial sliding doors and is offered in all the same configurations as the Profiler™ series 2000 linear drive system.
The ProSlide™ can operate single sliding doors weighing up to 250 lbs. or center biparting doors up to 250 lbs. each (500 lbs. total).
The ProSlide™ has the same patented pre-stressed torsion bar and breakout mechanism as the Profiler™  and Profiler™ B sliding door packages.  It is architecturally pleasing with a small 6″ x 6″ header design, has a digital microprocessor with over 60 programmable parameters, quiet operation, and is a cost effective solution to most entrance applications.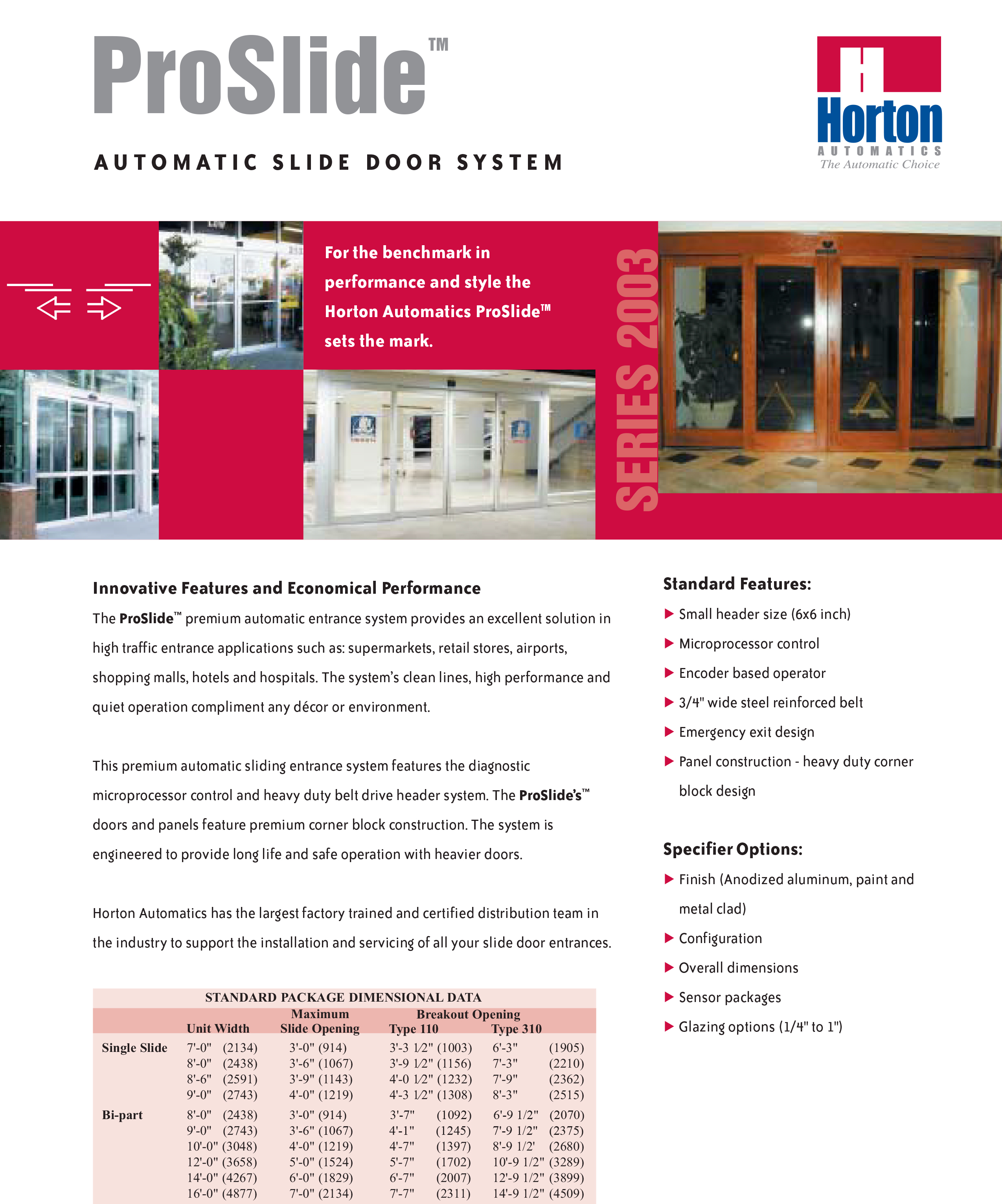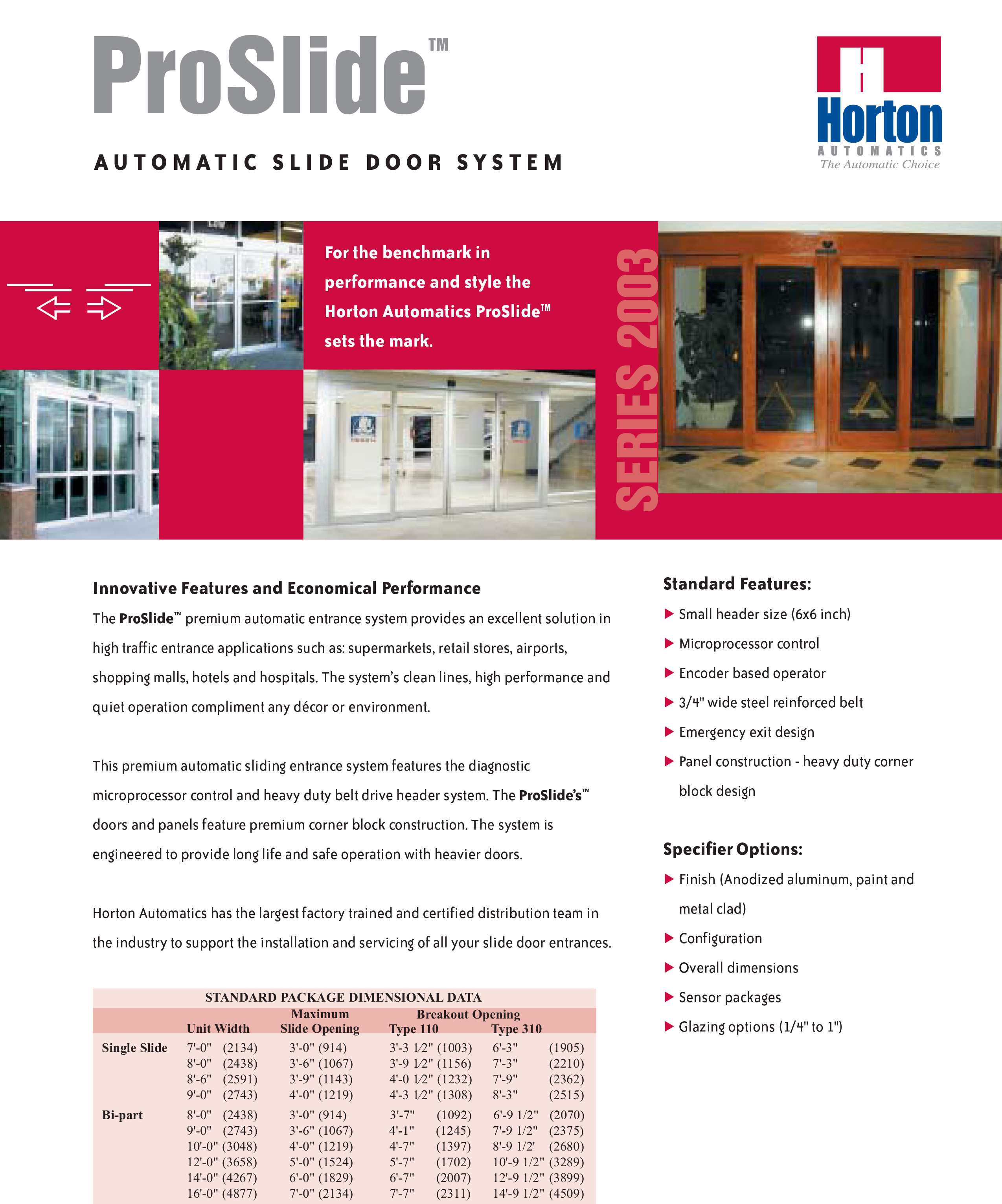 Design, Installation, and Service.
Union Door provides strategic consulting, design and project implementation of Entranceway Technology.
We sell, install, service, and maintain automatic and manual door systems.
Contact us today – 617-455-8023