Horton Automatics "Grand" Pedestrian Revolver
Union Doors is proud to be a part of the Horton Automatics Team here in MA!
Union Doors recently installed a Grand series at the newly renovated Park Plaza Hotel in Boston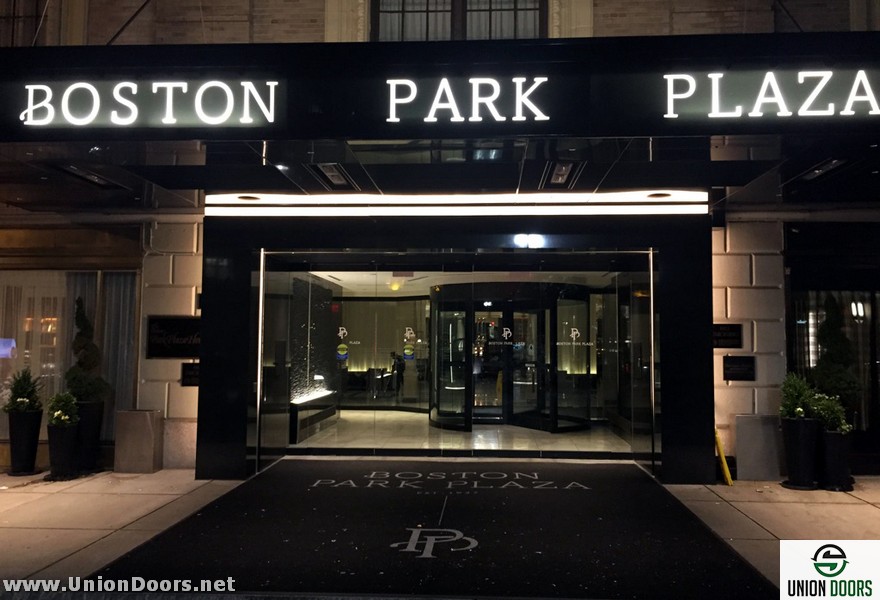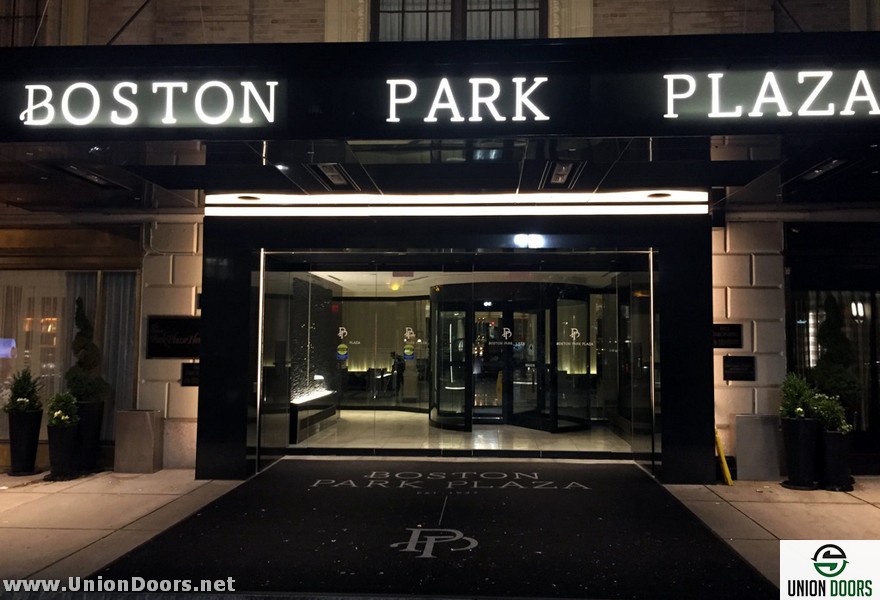 Please CLICK HERE – for more photos and to read the Union Doors post.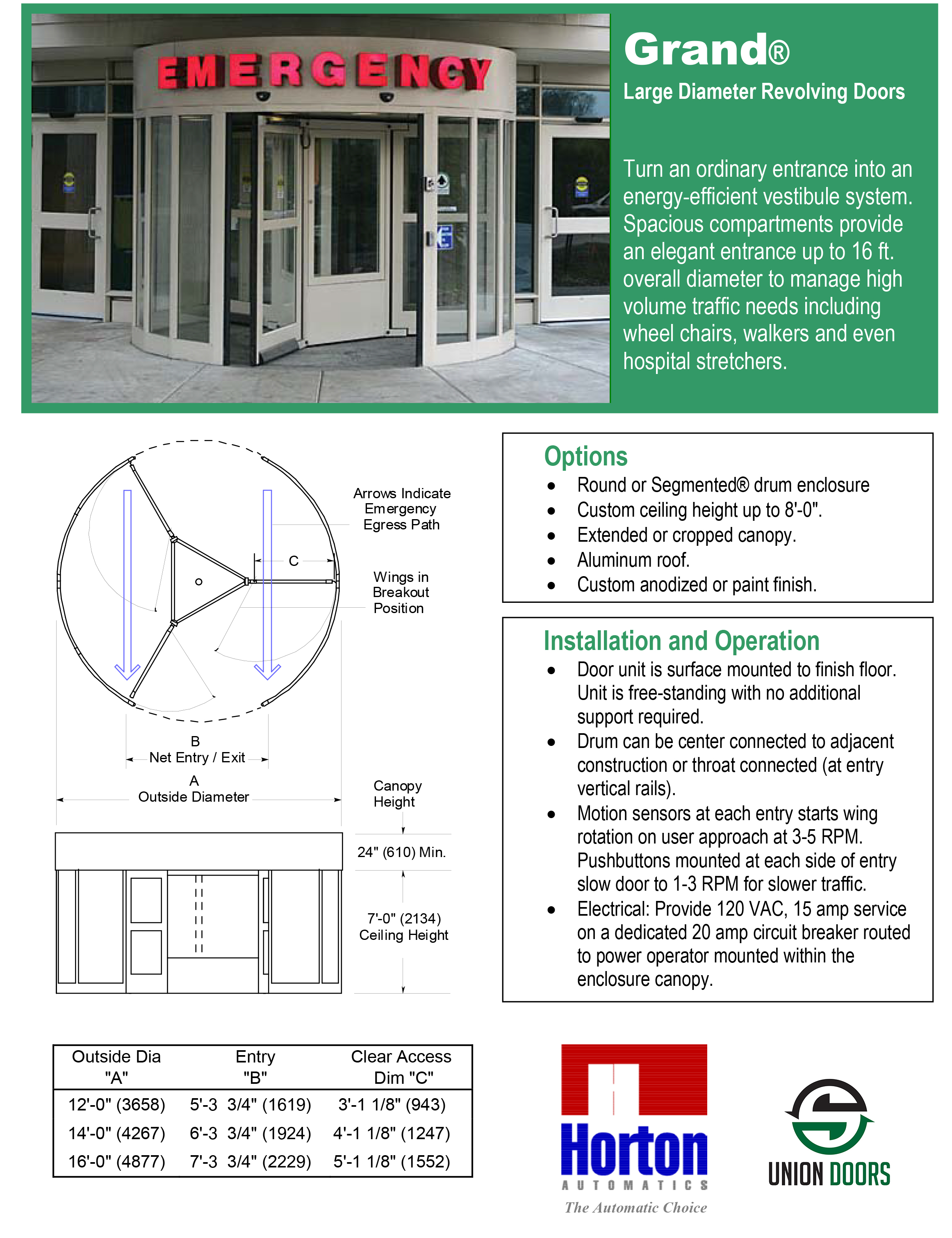 Horton Automatics Revolvers
Horton Automatics revolving door systems offer impressive architectural appeal, energy efficiency and the ability to move vast amounts of pedestrian traffic. Five major design series are offered in a wide selection of finishes, diameters, door wing configurations, glazing options, sensors and security systems.
Standard Features
• Constant seal helps control heating/cooling costs, eliminating dust, drafts and noise
• Segmented® or Round design
• Magnetic breakaway door wings for emergency egress
• Bump-To-Idle™ for added safety
• Easily adjustable manual or automatic rotation
• One-way, two-way or card access security
• Easy manual operation during power outages
• Most models are easily customized with all glass, solid wood and stainless steel materials plus special roof panel designs and extended canopies
• Compliance with ANSI 156.27 revolving door standard
REVOLVING DOOR BROCHURE
Applications
High Traffic, Energy Efficient, Security
– Airports
– Hospitals
– Hotels
– Schools
– Restaurants
– Manufacturing facilities
– Financial/Government
– Shopping malls & Retail
– Upscale condominiums
– Call centers
– Traffic management

Design, Installation, and Service.
Union Door provides strategic consulting, design and project implementation of Entranceway Technology .
We sell, install, service, and maintain automatic and manual door systems.
Contact us today – 617-455-8023