Horton 7000 Series Swing Doors and Operators
Union Door contractors
EasyAccess®
Series 7100 Low Energy Door System
Door system for standard ADA low energy applications Compliant with ANSI A156.19, A117.1 and Americans With Disabilities Act of 1990
Standard System Features and Benefits
Heavy duty motor designed for standard handicap applications
Surface mount 4″ x 6″ side access header. Optional 6″ x 6″ side access available.
Available for butt hung and center pivoted door assemblies
Installs easily with no structural changes required
Additional Features and Benefits
Push-N-Go® automatic activation by pushing or pulling door panel
SoftTouch® reversing and obstruction sensing
Automatic opening with push button or push plate
Easily adjustable opening & closing speeds
Manual operation in case of power failure
Available in a variety of anodized, paint or clad finishes
7000 Series Swing Doors and Operators
Series 7900 Surface Applied Fire Door Operators
Automatic swing door operators for fire door systems in single or pair configurations.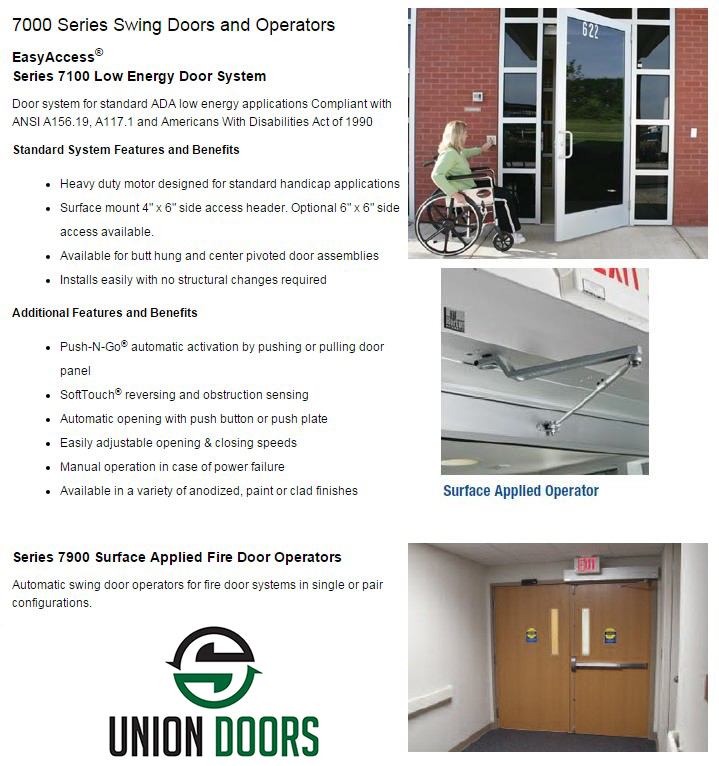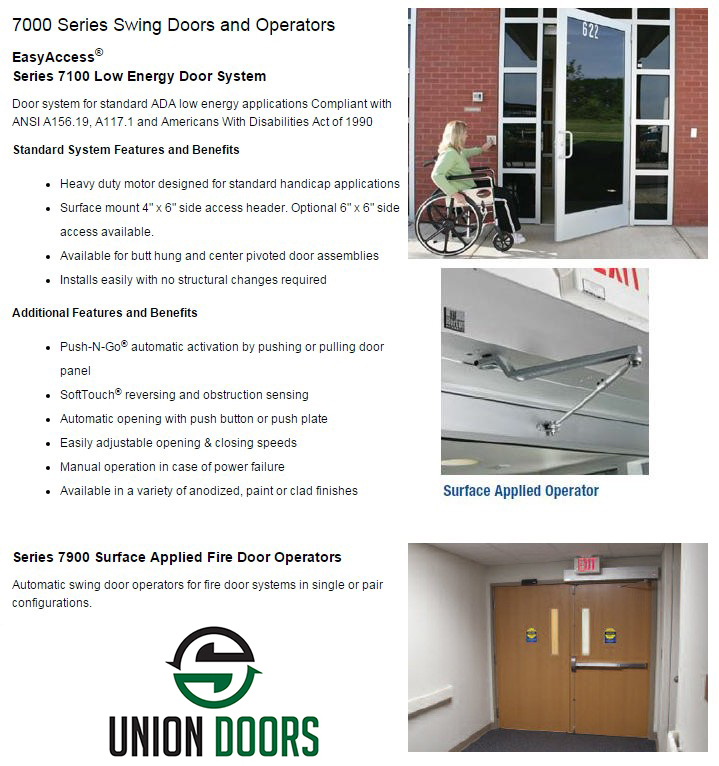 Recent Installation at Brookside Square Luxury Residences.
For more information CLICK HERE for the entire post on the project.
CLICK HERE to view the gallery of the installation.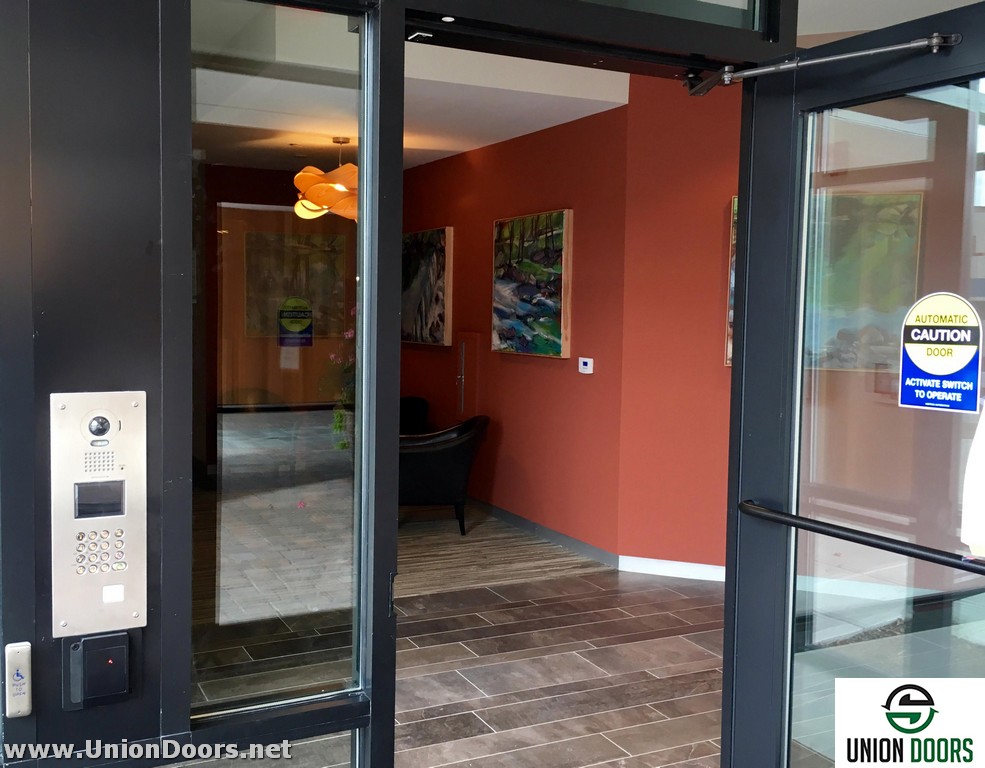 Design, Installation, and Service.
Union Door provides strategic consulting, design and project implementation of  Entranceway Technology .
We sell, install, service, and maintain automatic and manual door systems.
Contact us today – 617-455-8023