Horton Automatics "Easy Flow" Pedestrian Door
Horton Automatics "Grand" Pedestrian Revolver
Union Doors is proud to be a part of the Horton Automatics Team in MA!
Union Doors installed new entryway Horton Manual Revolver at Massachusetts General Hospital:
To view a Gallery of this installation CLICK HERE
To read the entire post about the installation please CLICK HERE.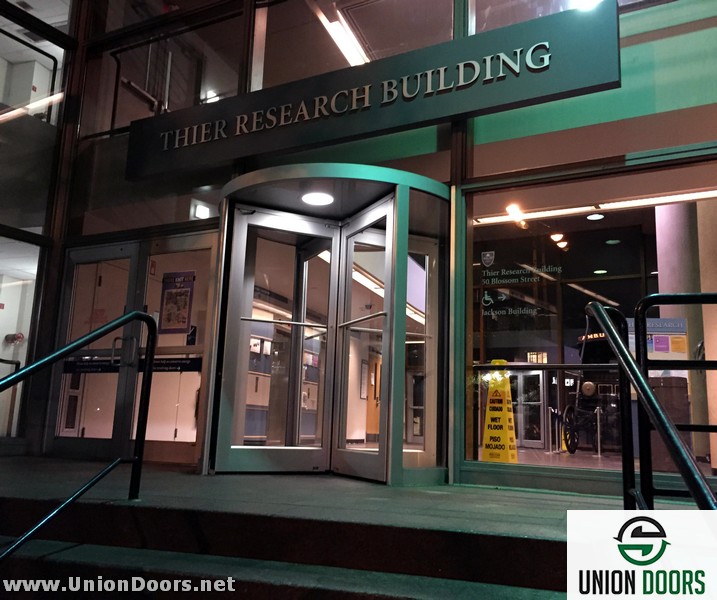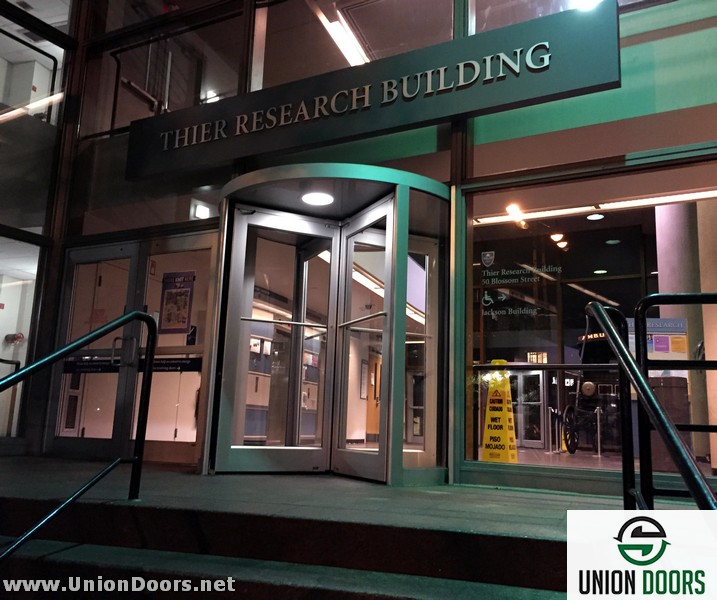 Easy Flow™ Manual Revolving Doors
Horton series 9500 manual revolving doors are available in a wide variety of styles and finishes.  The drum design can be either round or segmented.  They are available with bronze and stainless steel with a satin or mirror finish, as well as anodized and painted aluminum finishes.  The door can be modified to fit almost any door specification.
Here is the factory brochure on the door for your review: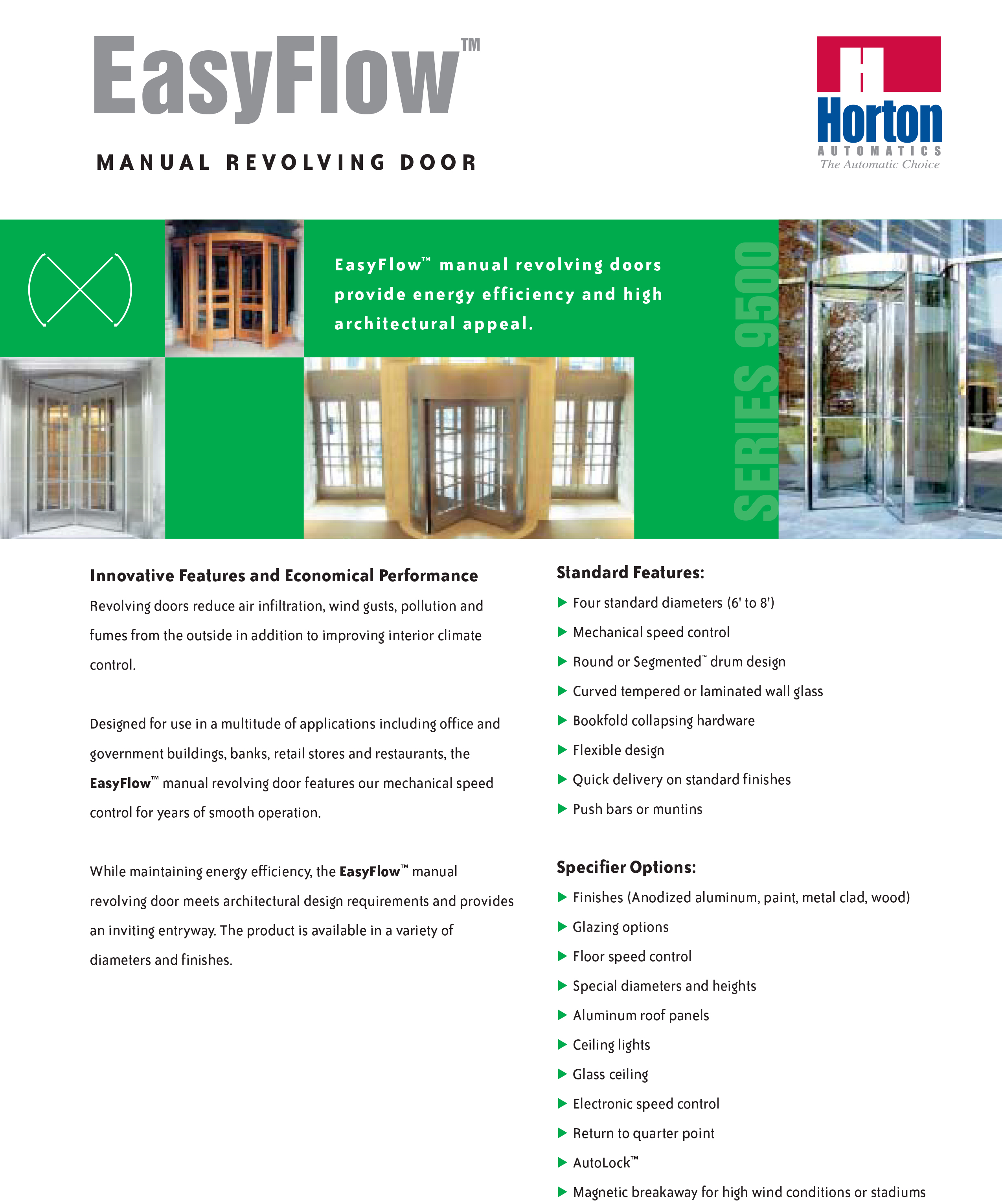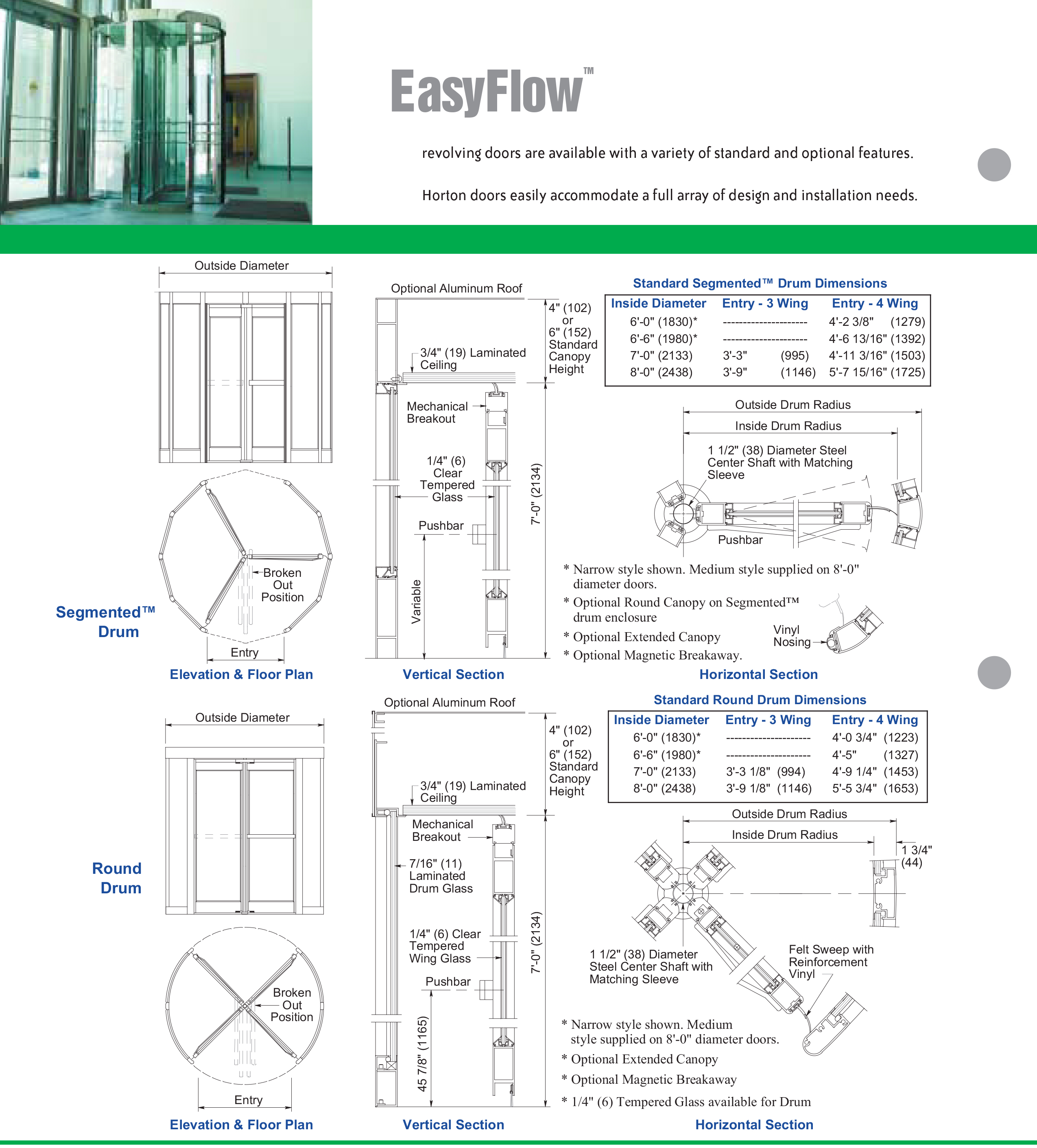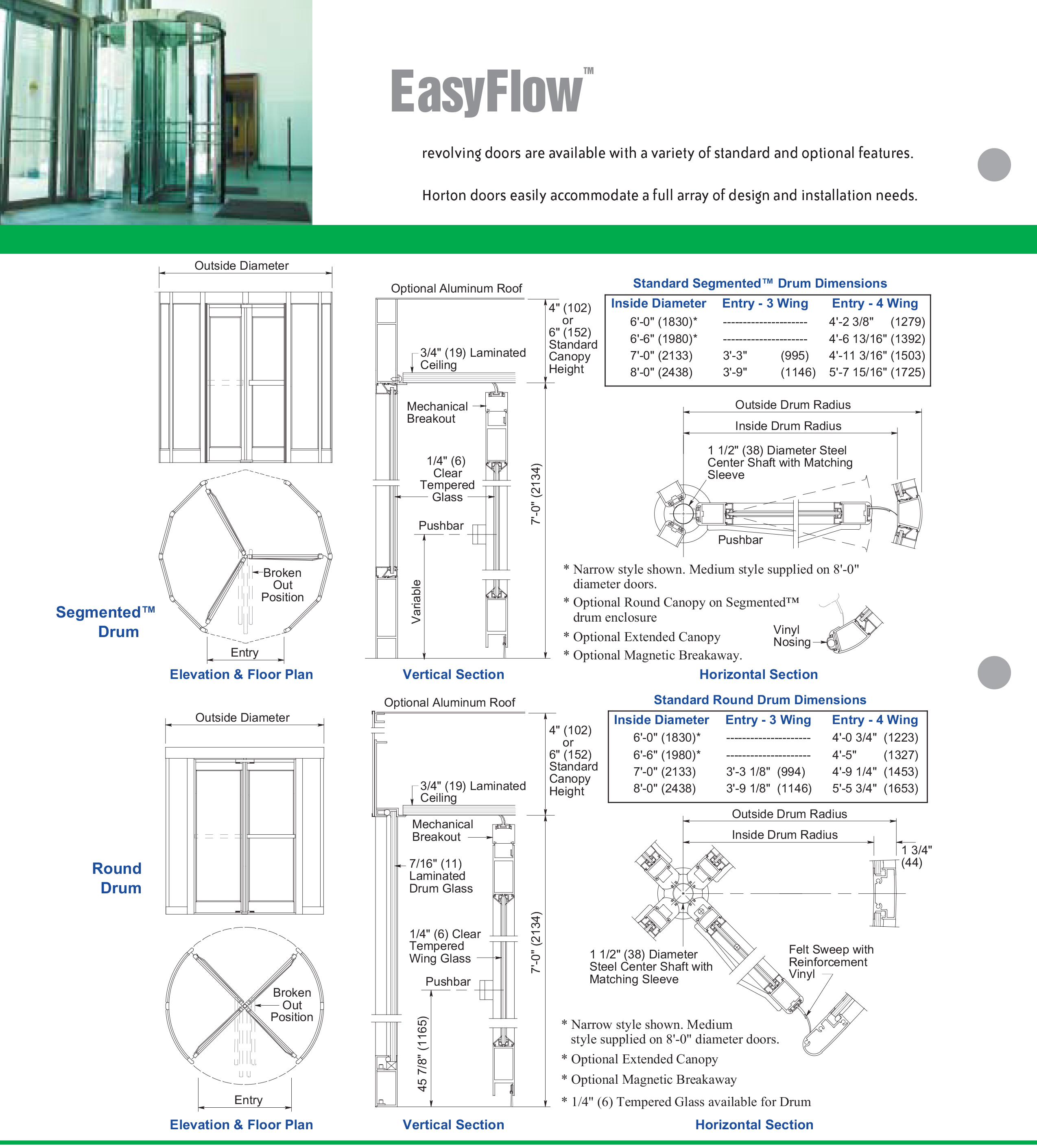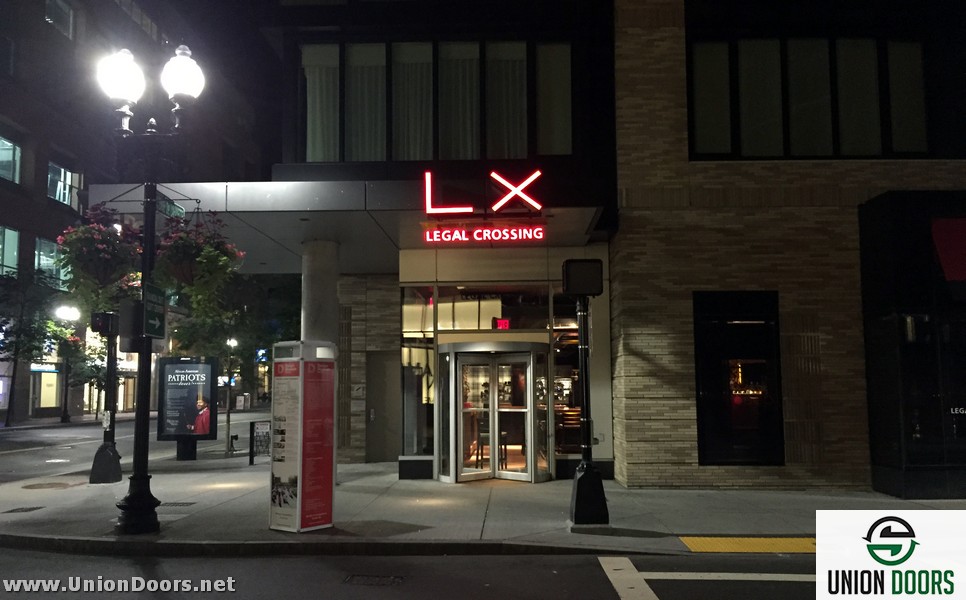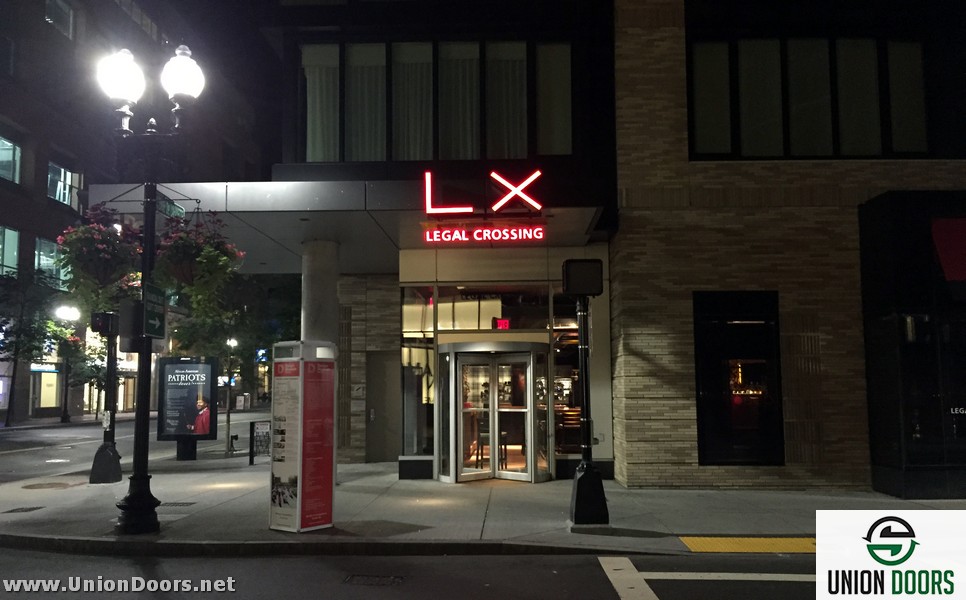 Please Click HERE for more photos of the project or HERE to read the post about the Union Doors Legal Crossing pedestrian door installation.
Union Doors recently installed an Easy Flow 9500 series  manual pedestrian door at the newly opened Legal Crossing restaurant at Downtown Crossing in Boston.
Easy Flow – Standard Features:
Four standard diameters (6′ to 8′)
Mechanical speed control
Round or Segmented™ drum design
Curved tempered or laminated wall glass
Bookfold collapsing hardware
Flexible design
Quick delivery on standard finishes
Push bars or muntins
Specifier Options:
Finishes (Anodized aluminum, paint, metal clad, wood)
Glazing options
Floor speed control
Special diameters and heights
Aluminum roof panels
Ceiling lights
Glass ceiling
Electronic speed control
Return to quarter point
AutoLock™ Magnetic breakaway for high wind conditions or stadiums

Design, Installation, and Service.
Union Door provides strategic consulting, design and project implementation of Entranceway Technology .
We sell, install, service, and maintain automatic and manual door systems.
Contact us today – 617-455-8023