Horton Releases First STC-35 Door for Hospital Environment
The new Acoustic STC-35 ICU Swing™ Door from Horton Automatics is the first door designed to meet the stringent demands of hospital applications, according to Jed Foglesong, Global Product Manager. Intended primarily for interior use in the ICU and CCU, the STC-35 manual swing door features wide glass panels for unobstructed viewing of patients and an improved handle design to prevent jamming due to continuous use.
This is a great advancement to service the need when a hospital rated door is specified for a project.  Union Doors contracts many projects for the rapidly expanding hospital and healthcare industries in Boston and all of Massachusetts.  This is a top of line product and Union Doors recommends it for all viable applications.
Ryan Conroy – Union Doors Marketing and Sales Director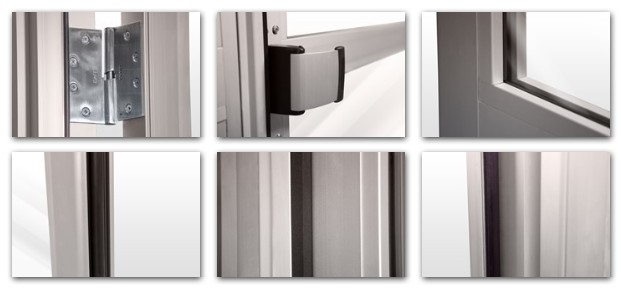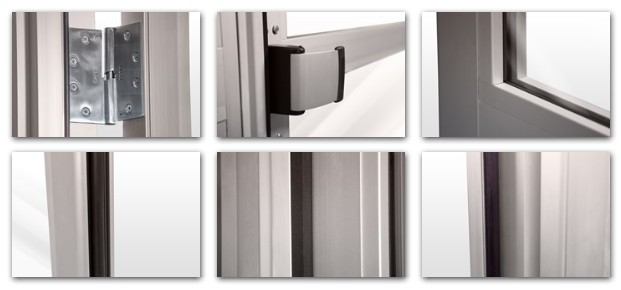 The STC-35 rated door assemblies feature hollow aluminum extruded material filled with 0.5" sponge rubber for effective sound absorption, meeting the ASTM E90 Standard Test for Laboratory Measurement of Airborne Sound Transmission of Building Partitions.
"The cam lift mortise-style hinge lifts the door as it is opened to keep the bottom seal from dragging on the floor," Foglesong said. "It's a nice feature because, with less friction, it makes the door easier to move from the open to close position, easing access to patients when you need it most."
These manual swing doors are available with a clear or dark bronze anodized finish for added protection and style. Special finishing options are available.
The door assembly is available as a single (left-hand and right-hand), equal pair (left-hand/right-hand), and as unequal pair (left-hand/right-hand). All models are specified with sturdy, impact-resistant 9/16" thick glass panels to meet the STC-35 rating.
Horton Automatics offers the industry's broadest selection of manual and automatic doors for the healthcare environment.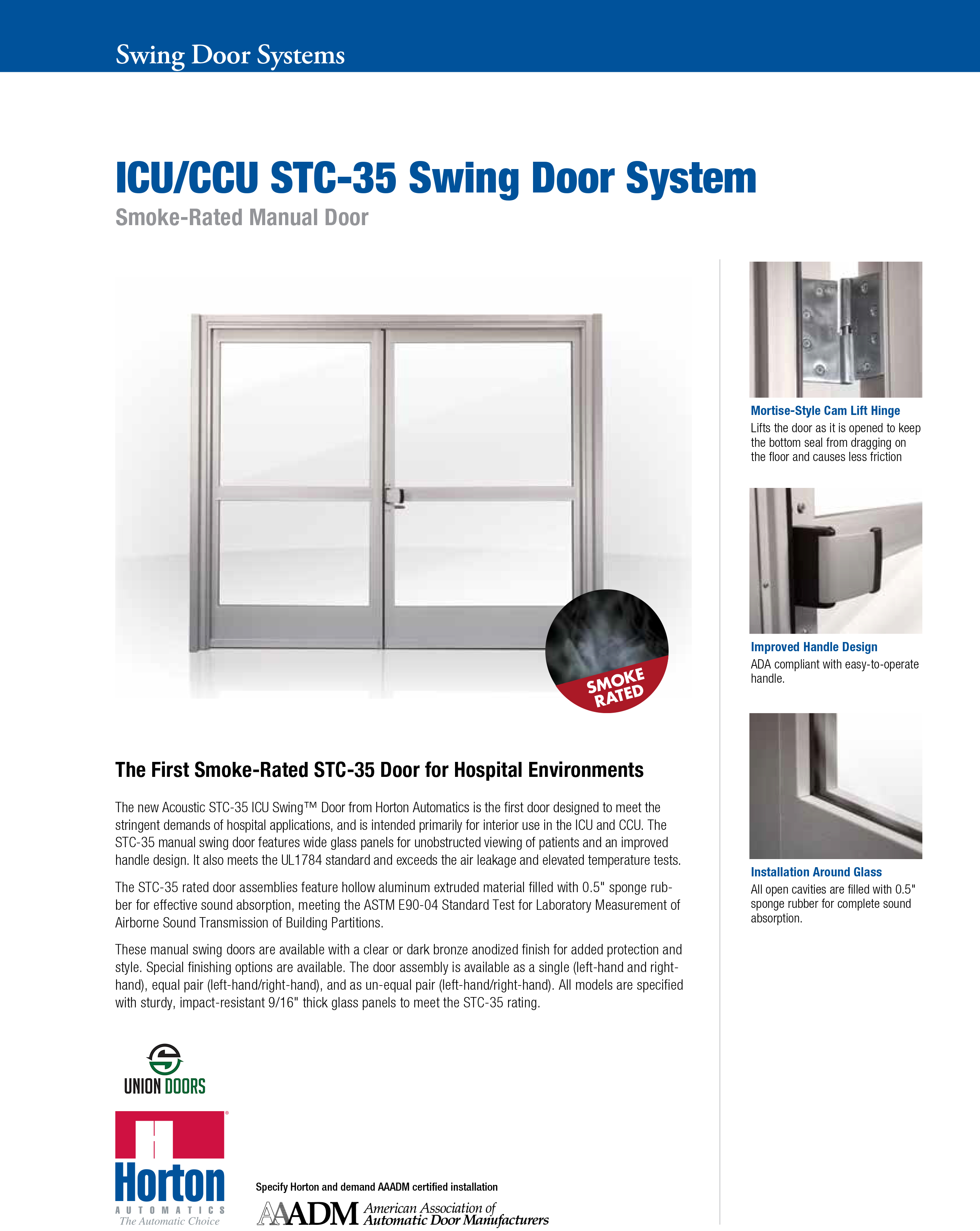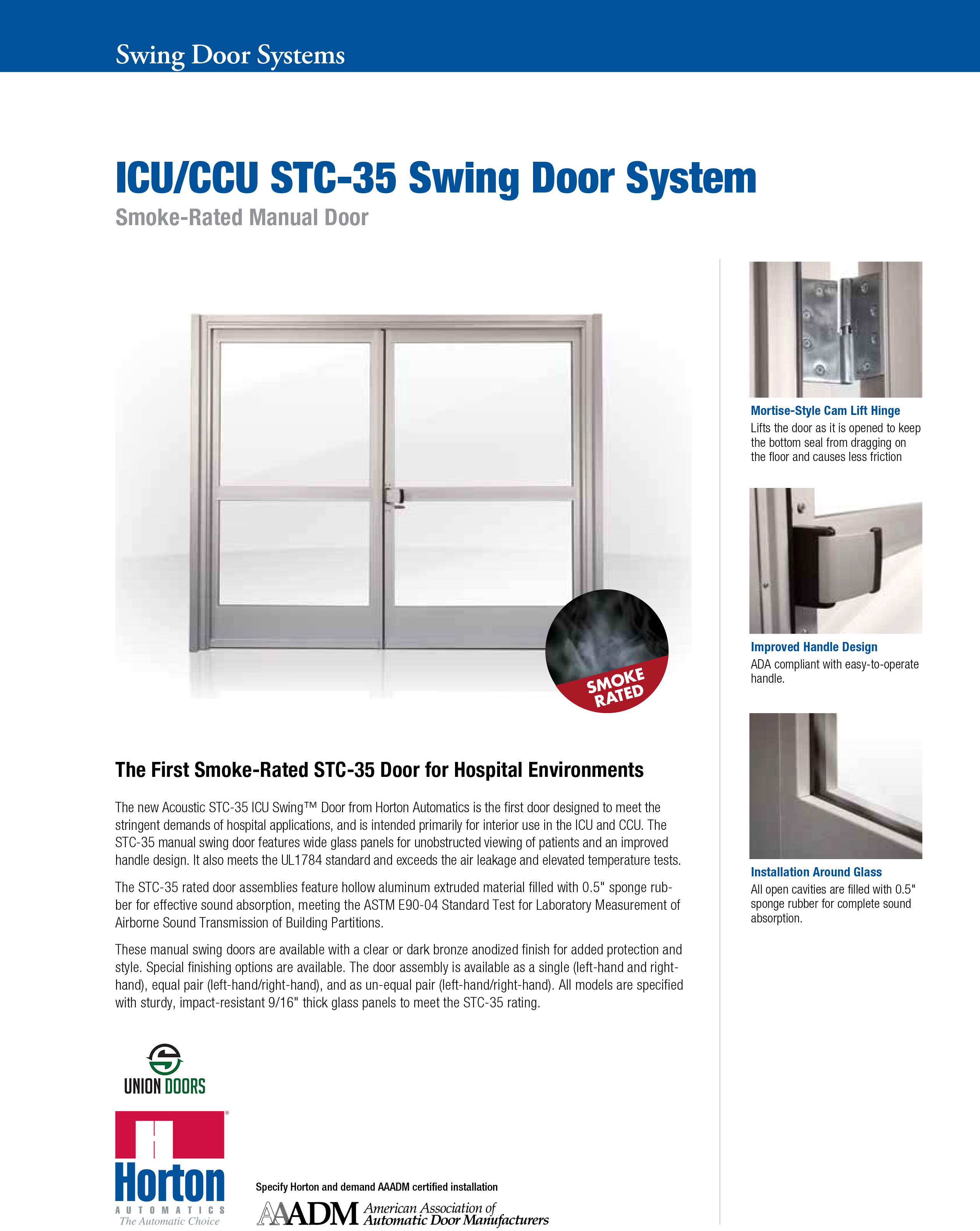 Design, Installation, and Service.
Union Door provides strategic consulting, design and project implementation of  Entranceway Technology .
We sell, install, service, and maintain automatic and manual door systems.
Contact us today – 617-455-8023