Union Doors Installs Phone Booths at Cambridge Innovation Center.

The Cambridge Innovation Center realized the need for privacy.
Sure there is no longer a need to make a call using a public pay phone, but the need for quiet space to make a cell phone call is in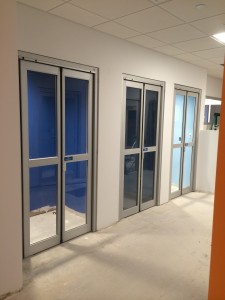 demand.
For those millennial who have only seen phone booths in movies or the time traveling TARDIS from the long running BBC television program Dr Who will now have the opportunity to not only see one first hand but to use one at Cambridge Innovation Center.
It was CIC's forward thinking on servicing a need to provide dedicated real estate for tenants, visiting vendors and staff to make a call with a modicum of privacy without having to duck into a conference room, go outdoors or find a corner in the waiting area.  This effort by the CIC  considerably cuts  down on the disruptive nature a public call can have on others in the vicinity.
Perhaps, one of the many brilliant tech companies at CIC will be inspired to develop a form of time travel to go along with the fresh new booths.
Union Doors was brought in to install Horton manual folding doors for each phone booth at the CIC.
More about Cambridge Innovation Center:
The following was aggregated from the official CIC website.   For more information about CIC please visit them by clicking the link below: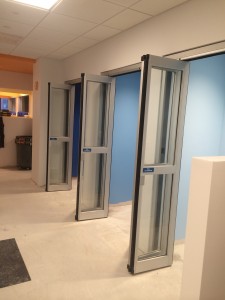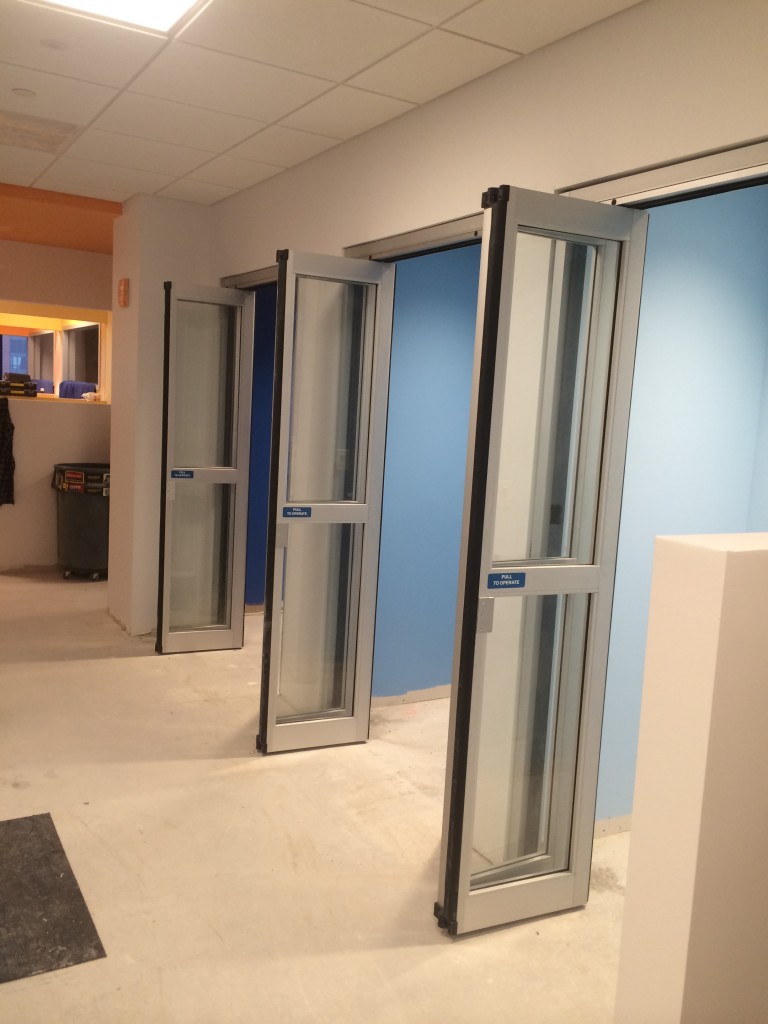 CIC started in 1999 with a vision and a simple idea: "Startups make the world much better. We can help them by setting up and managing their office for them so they can focus on their business." We believed we could do that better than anyone else and we set out to prove it. Since then, more than 1400 companies have chosen CIC as their home and many have gone on to prove their value to the world as startups. More than $1.8B of venture capital has been invested in companies that were headquartered at CIC. We now house over 600 companies, most of them startups, and we haven't stopped making CIC better every day.
Along the way, the entrepreneurs at CIC taught us something very powerful. If you're an entrepreneur doing something that hasn't been done before, who can teach you how to do it? Nobody. The best you can do is to learn what you can from fellow entrepreneurs, mentors, advisors and investors. This is what entrepreneurs at CIC have done over the years, and are doing extensively today. With hundreds of great entrepreneurs in one campus environment, there is no better place to build a fast-growing startup than CIC.  For more information on CIC and how to locate your business there – CLICK HERE.