Memorial Church  at Harvard Gets Union Door Treatment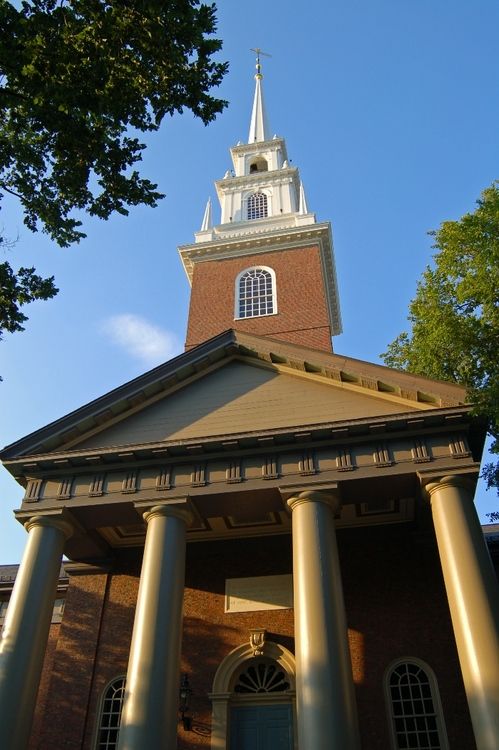 Union Doors gets calls to assist with a wide variety of projects.  This one was for one of the most presitigious churches in the country;   Memorial Church at Harvard University.  Called to work alongside Hennigar Door ( http://www.hennigardoor.com) on the project;   Union Doors supplied and installed two 9500 series LCN Handicapped swing operators  and two pair of LCN 9100 series at the historic church.  Memorial Church is also known as MemChurch its decor includes the oldest stained glass in the country.
The 9500 by LCN is an ADA door operator that is a two-in-one swing door operator.  When activated, it will open doors automatically for wheelchair access, yet allows for manual operation for regular pedestrian traffic.
Other features include:
Digital Control-Provides exceptionally precise control of a large range of built-in functions combined with superior durability and performance.
Dual Independent Program Memory – The installer can adjust the unit to meet the job site requirements.
On-Board Diagnostics – Sophisticated built-in diagnostics program monitors the system microprocessor, power supplies, drive systems and actuator and safety circuits. Reduces the time required to make sure the installation is complete and correct.
The Benchmark 9100 series by LCN is an electromechanical low energy operator designed as an economical solution when door automation is desired. The Benchmark is designed for applications when the primary use of the door will be automated, and primarily for low to moderate traffic and abuse. It's also cost effective and the ideal product for retrofit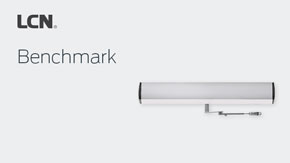 applications.
• Meets all ANSI A156.19 requirements
• Meets ADA requirements
• Meets UL requirements
About Memorial Church
The Memorial Church of Harvard University, more commonly known as the Harvard Memorial Church (or simply MemChurch) is a building on the campus of Harvard University.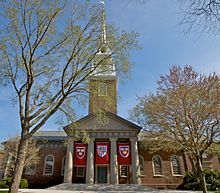 The current Memorial Church was built in 1932 in honor of the men and women of Harvard University who died in World War I.
Other memorials have been established within the building commemorating those Harvardians who later died in World War II, the Korean War, and the Vietnam War.   The Memorial Church, part of a vibrant interfaith network of Harvard University, is an interdenominational Protestant church in the midst of Harvard Yard that serves as a place of spiritual refuge to the entire community. "MemChurch" stands opposite Widener Library as a visible reminder of the historical and spiritual heritage that has sustained Harvard for nearly four centuries.
Hennigar Door
Architectural Doors, Frames, Hardware & Accessories
(781) 397-2999
LCN
LCN products can be found in many high-traffic facilities such as schools, hospitals, government buildings, and correctional facilities. With innovative door closure solutions, LCN products are trusted to work seamlessly during critical moments.
With our high standards of performance, customers have peace of mind knowing their facilities are protected. We have 35 different series of closers and door hardware to choose from with up to 30 years of operating life on our products. LCN has unmatched expertise to meet all safety and security challenges.

Design, Installation, and Service.
Union Door provides strategic consulting, design and project implementation of  Entranceway Technology .
We sell, install, service, and maintain automatic and manual door systems.
Contact us today – 617-455-8023