Horton HD-Slide™
The Horton HD-Slide™ series 2001 is designed for very heavy doors, such as large bronze and stainless steel clad units or other heavy door panels.
The operator is also suitable for industrial plant applications.  The 2001HD with a larger drive-train motor can handle single sliding doors weighing as much as 500 lbs and biparting doors with a combined weight of 800 lbs.  No other manufacturer offers this quality grade of automatic sliding door entrances.
The 2001HD operator when fitted in a steel header/track system and oversized steel wheels, in lieu of the HD-Slide standard 2001 aluminum header/track system, is also used for heavy industrial applications.  Eastern Door Service can fabricate custom industrial door applications to suite most applications, no matter how unusual.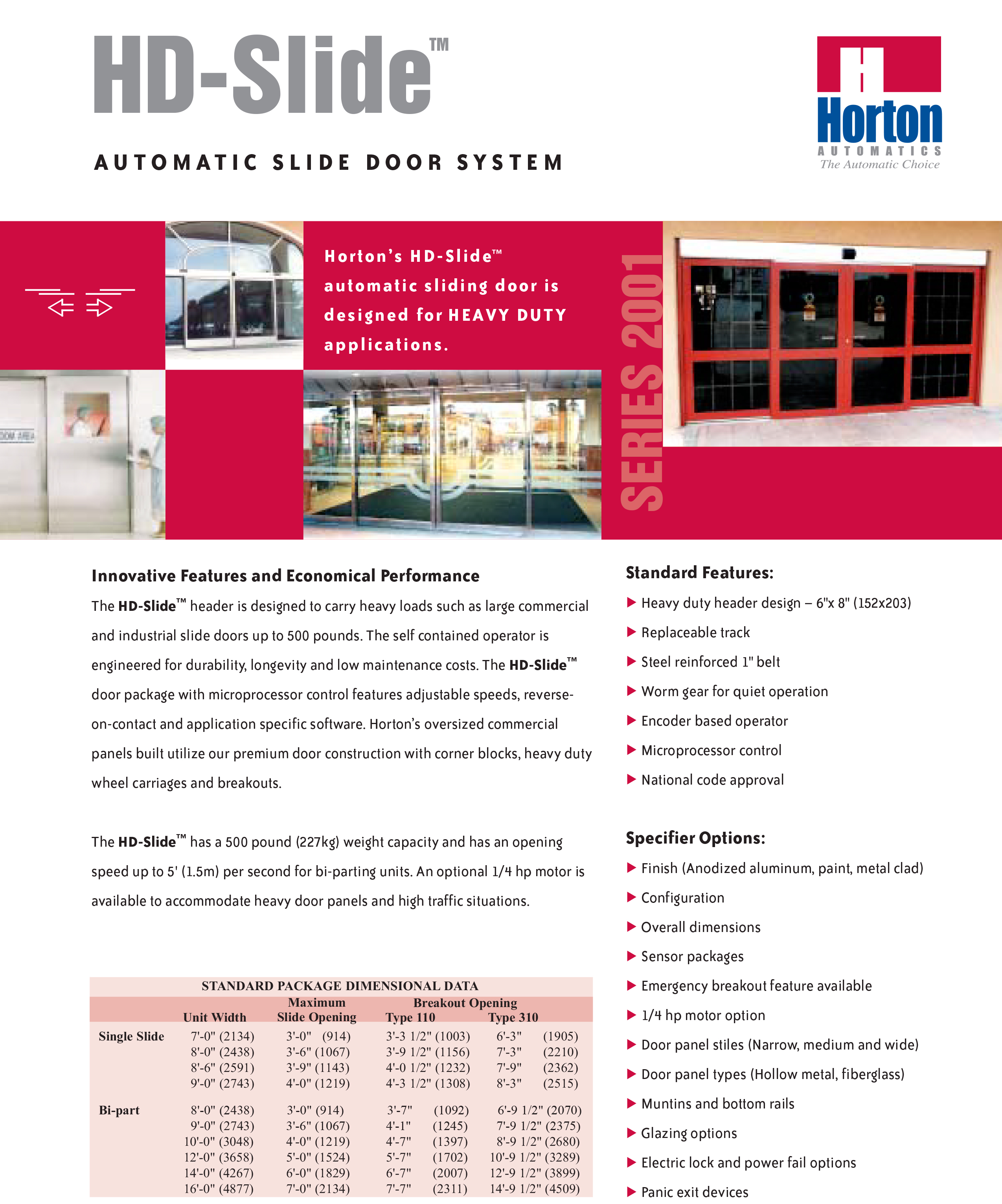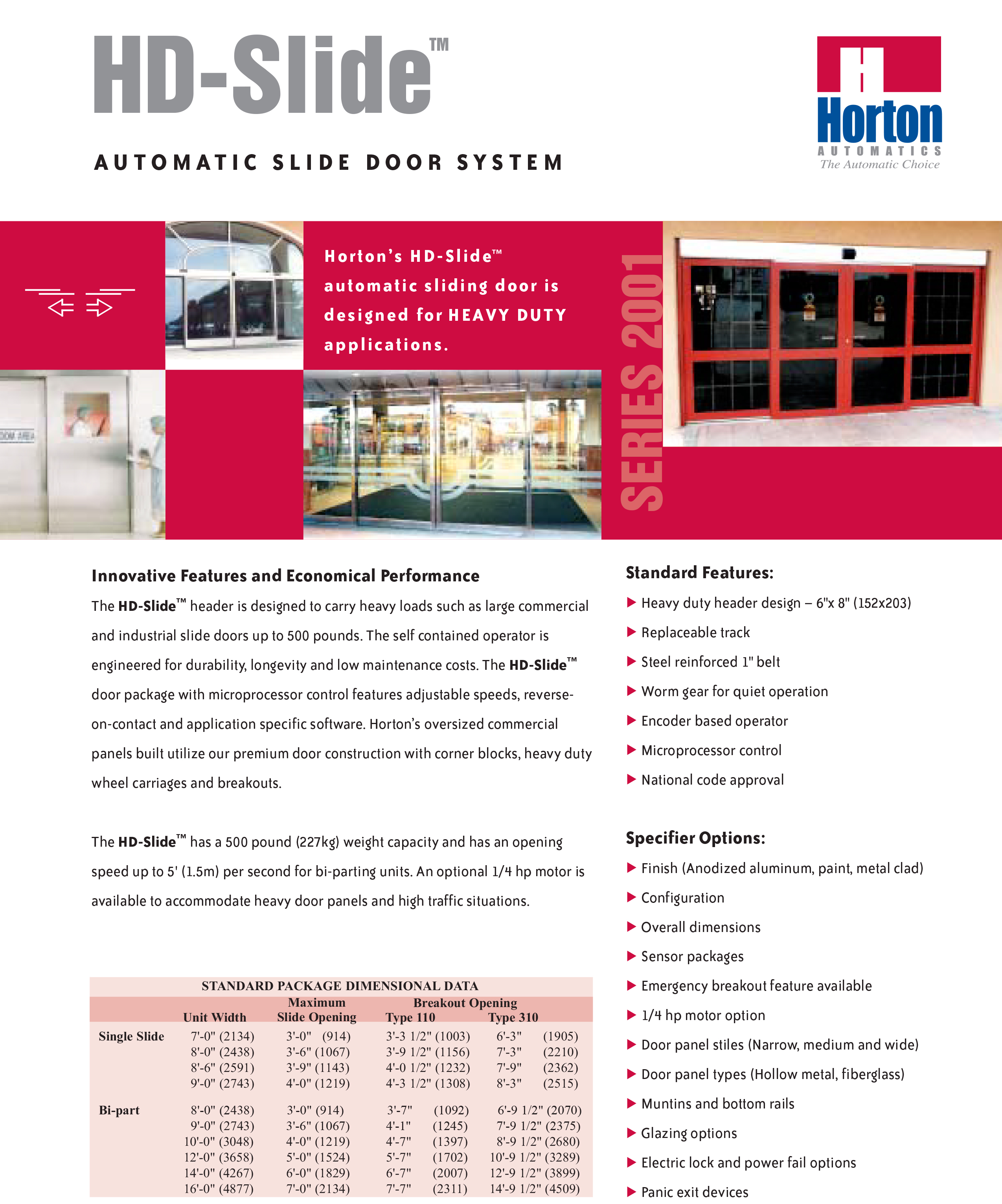 Design, Installation, and Service.
Union Door provides strategic consulting, design and project implementation of Entranceway Technology.
We sell, install, service, and maintain automatic and manual door systems.
Contact us today – 617-455-8023